Biomass energy is one of the fastest growing sources of renewable energy. Biomass briquettes are made from natural divested material like agricultural waste, industrial waste and other raw material. As we know that briquettes are made from garbage so there is no question arise about pollution.
Now a days due to industrialization more and more industries are established and some type of industrial waste like chemical, discharged by them which cause pollution. So the biomass briquette plant is enough able to grind all types of waste material and make solid fuel, which is Eco friendly and economical than coal.
Fuel is a prime need for the any industry. But now a day's price of the fuel is increasing day by day so as an alternative briquette plant manufacturer contribute their share towards the economy and introduces briquette plant. All the divested material collected and compressed under high pressure without using ash so as a finished product briquette are made which are Eco friendly and does not make pollution when it burns.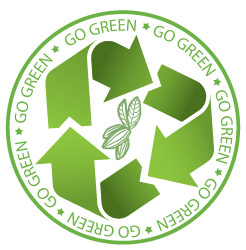 Briquette plant  is relatively clean, renewable in nature that involves using organic matter that has collected energy from the sun and natural material and converted it to solid fuel. Briquettes are renewable in nature means if one it is finished then we can make it again, but coal or petrol is finished we can not product is again.
Technological advancement has allowed people to put biomass energy into various uses, including the use of liquid and gases as bio fuels in transportation. A significant benefit of briquette press machine  is that it is eco-friendly since it produces negligible amounts of harmful products.
The amount of carbon produced by biomass energy is much less than that produced by fossil fuels. So we can say that briquette is one of the best technologies which reduces environmental issues.