Many environmental issues and problems we face are due to waste material. After independence there is large increase in the volume of industries so it is obvious that tons of waste material release every day.
But we either burnt it or dumped in to sea which causes pollution. But briquetting plant teach us that how to use this industrial waste maximum without harming the environment.To make briquette is a simple process no technical knowledge is required. All the divested material collected and compressed under high pressure without using ash or sulphur, so it is eco-friendly process to make solid fuel.
Fuel is prime need for the any industry and even it is our basic need now days. Coal, petrol and diesel are very expensive so everyone can not afford that much price so briquette plant manufacturer introduce a technique which is perfect alternative of coal and diesel and that is biomass briquetting plant.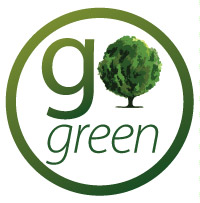 Biomass briquetting machine is worldwide employed and also profitable for the farmers as he can earn revenue though sell out this waste. Rice husk, coffee husk, saw dust, waste of sugar cane etc… are the main raw material to make biomass briquettes. Even other industrial residues like paper, cotton, bark of tree, wood chips can be used to make briquettes.
The most significant motive of briquetting press machine is to convert waste in to valuable thing that is solid fuel. It is rather than much profitable for the farmers as they can sell out the waste to briquette plant owner and earn money. Subsequently, after setting up briquette machine one can convert garbage into usable energy which can help them to earn.
So set up briquette plant and ready to get advantages of it.